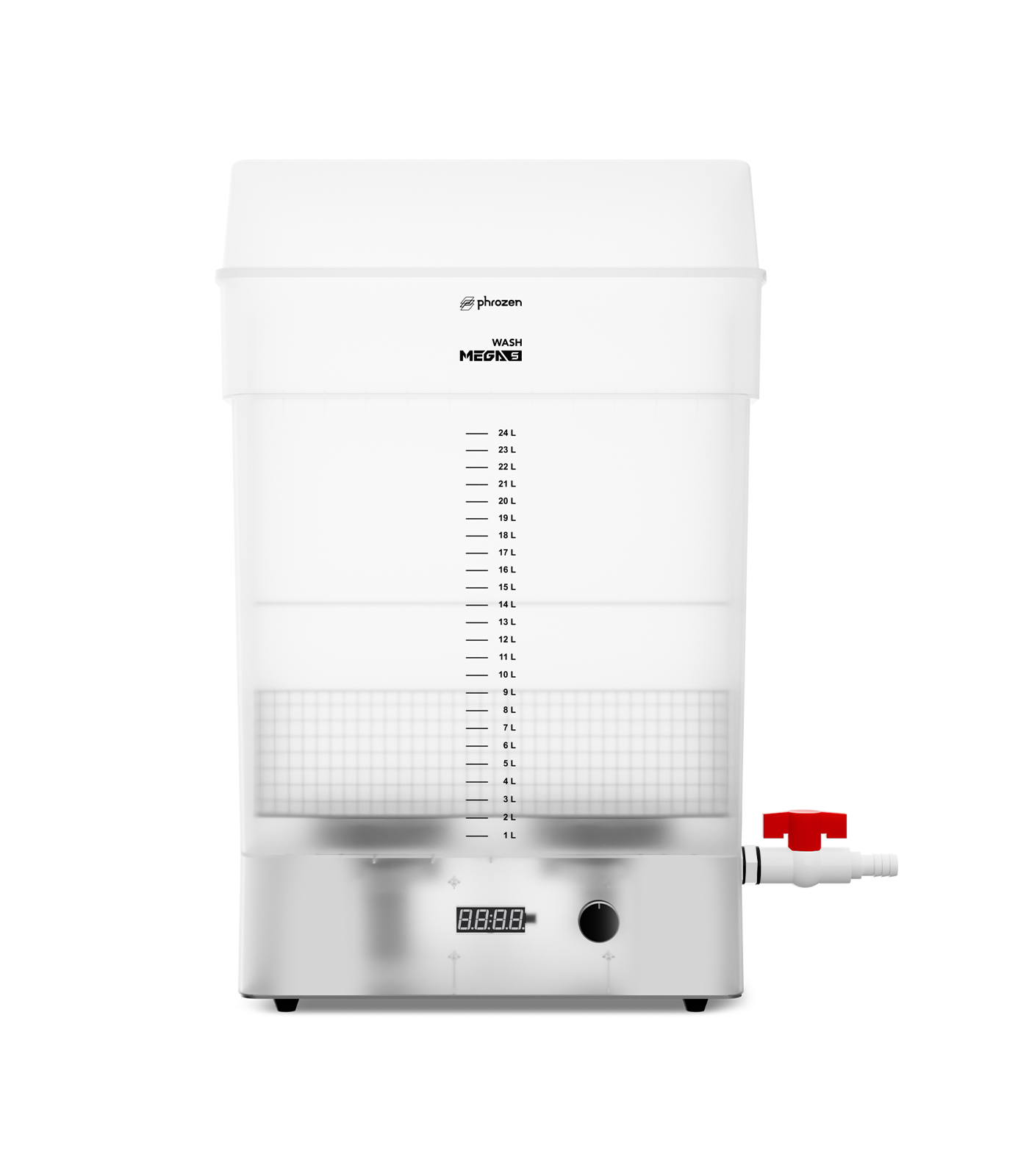 Phrozen Wash Mega 8K S
---
Designed to further improve your workflow and boost efficiency, the Wash Mega S is your solution for cleaning large orders. Be it a life-size Thanos head or a full-mega-plate of Maverick army, cleaning is a breeze with this 25L washing station!
‧ 
Wash mega models or many smaller ones at once with a 25L washing capacity. 
‧ 
Choose from dual-speed settings according to your needs,
High speed: 300 rpm

Low speed: 275 rpm 

‧ 
Easier and safer disposal of alcohol/wastewater with built-in side valve.
‧
Equipped with double vortex and automatic reverse function that change direction after 1 minute for cleaner results.
‧
Wide compatibility with additional racks to support various sizes of building plates: 15" (Mega series), 13.6", 13.3", and 12.8".

Product Size: L41.2 x W26.0 x H62.5 cm
Inner Capacity: L33.0 x W19.0 x H30.0 cm
Vortex Speed: High (300 rpm), Low (275 rpm)
Cleaning Method: Dual-speed double vortex
Supported Building Plate
: 15" (Mega series), 13.6", 13.3", and 12.8"
Input Voltage: AC100-240V;50/60Hz