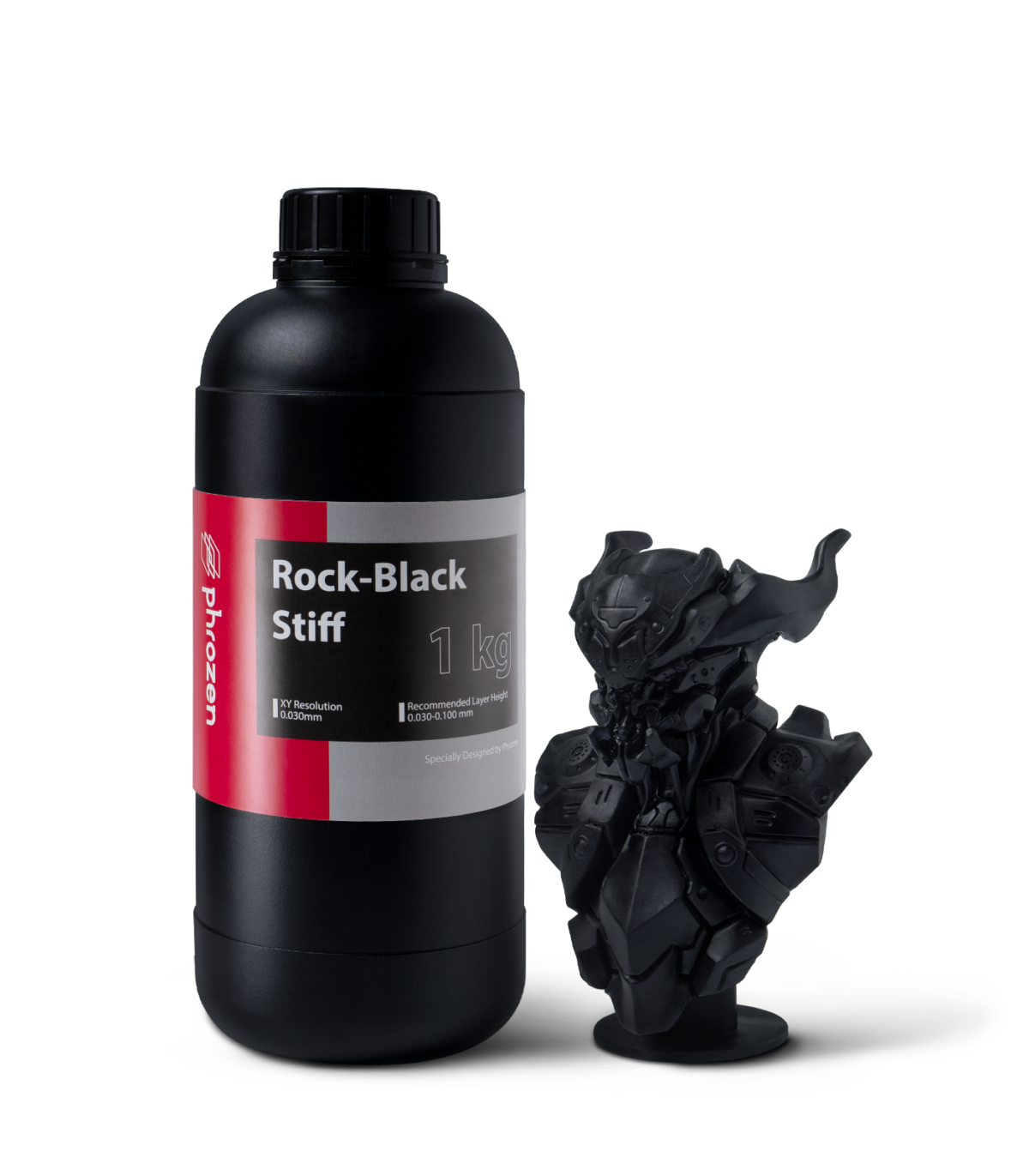 Phrozen Rock-Black Stiff Resin – 1000g
---
Phrozen Rock-Black Stiff Resins create sturdy, flexible models that withstand heat up to 97 °C, making it the ideal resin for creating 3D Printed Parts for engineering. 
Phrozen Rock-Black Stiff Resins also provide high-precision printing, making sure your 3D printed models completely match your 3D printing designs.
Benefits
Ultra-High Temp Resistance

High Toughness & Low Shrinkage

Wide Applications
Precautions
Make sure to preserve resin at room temperature. Store in dark and ventilated conditions. 

After printing, please keep used resins in a closed & opaque bottle. Avoid mixing used resin with new resin.

Keep resin away from kids and away from direct sunlight exposure.

Wear gloves and masks when using resins. If this chemical contacts the skin or eye, wash with plenty of water.

DO NOT dump resin. Please cure it and treat it as general plastic garbage.
Specifications
Weight: 1kg per bottle
Density: 1.1 g/cm3
Viscosity: 70-170 cps
Surface Hardness: 81 Shore D
UTS: 30 MPa
Elongation at Break, EAB: 4 %
Tensile modulus: 419 MPa
Izod notched impact strength: 2.68 KJ/m2