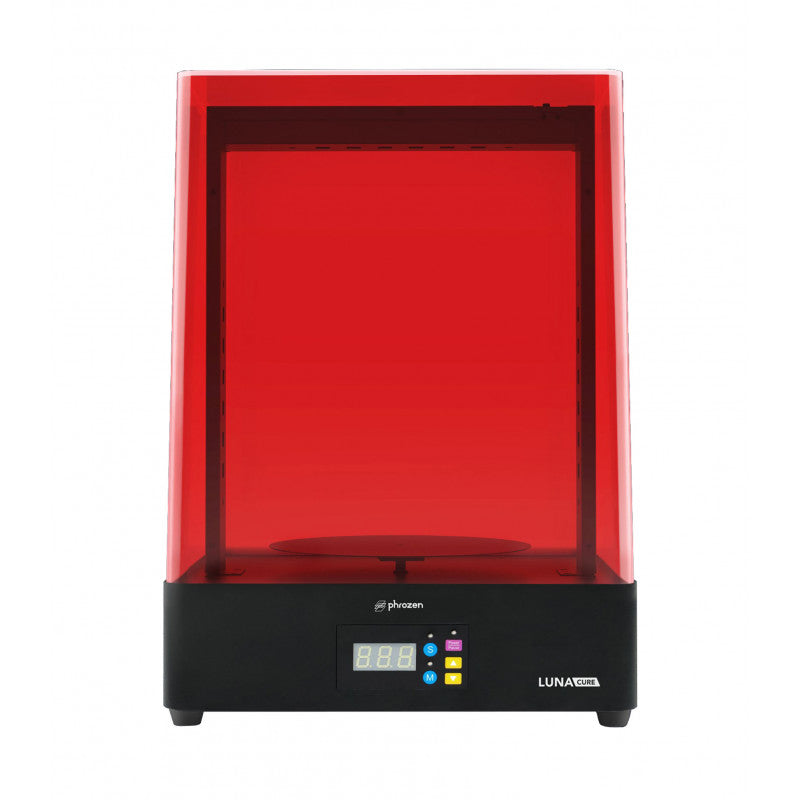 Phrozen Cure Luna – Post Curing UV Lamp
---
Meet our largest consumer curing lamp yet: Phrozen Cure Luna. 
As the largest commercial UV curing lamp on the market, Phrozen Cure Luna is extremely affordable and works with speed to cure all your large-scale models. 
With an inner capacity of 22 x 22 x 27 cm, this unit uses UV-LEDs and rotates 360 degrees to ensure that your models are cured evenly, regardless of size. 
Product Size: 28 x 28 x 40 cm

Machine Weight: 5Kg

Inner Capacity: 22 x 22 x 27 cm

UV Light Intensity: 40W in Total.

LED Specification: 405nm

Power Input: 100-240V, 50-60Hz

Time: 10-59 min
Deluxe-Sized Chamber: Generous amount of space to cure bigger models

No Blind Spots: With a 360° rotating platform, every part of your model will cure with no difficulty 

Easy-to-Use: Just place your models in the unit, set up the time, tap the start button, and you're done

No More Uneven Cures: No more uneven cures from leaving your models out too long in the sun, Phrozen Cure Luna makes sure to cure ALL your models evenly and properly 

Time-Saving: Instead of waiting for hours for your models to cure with natural sunlight, just take a nap and your models will be ready in no time