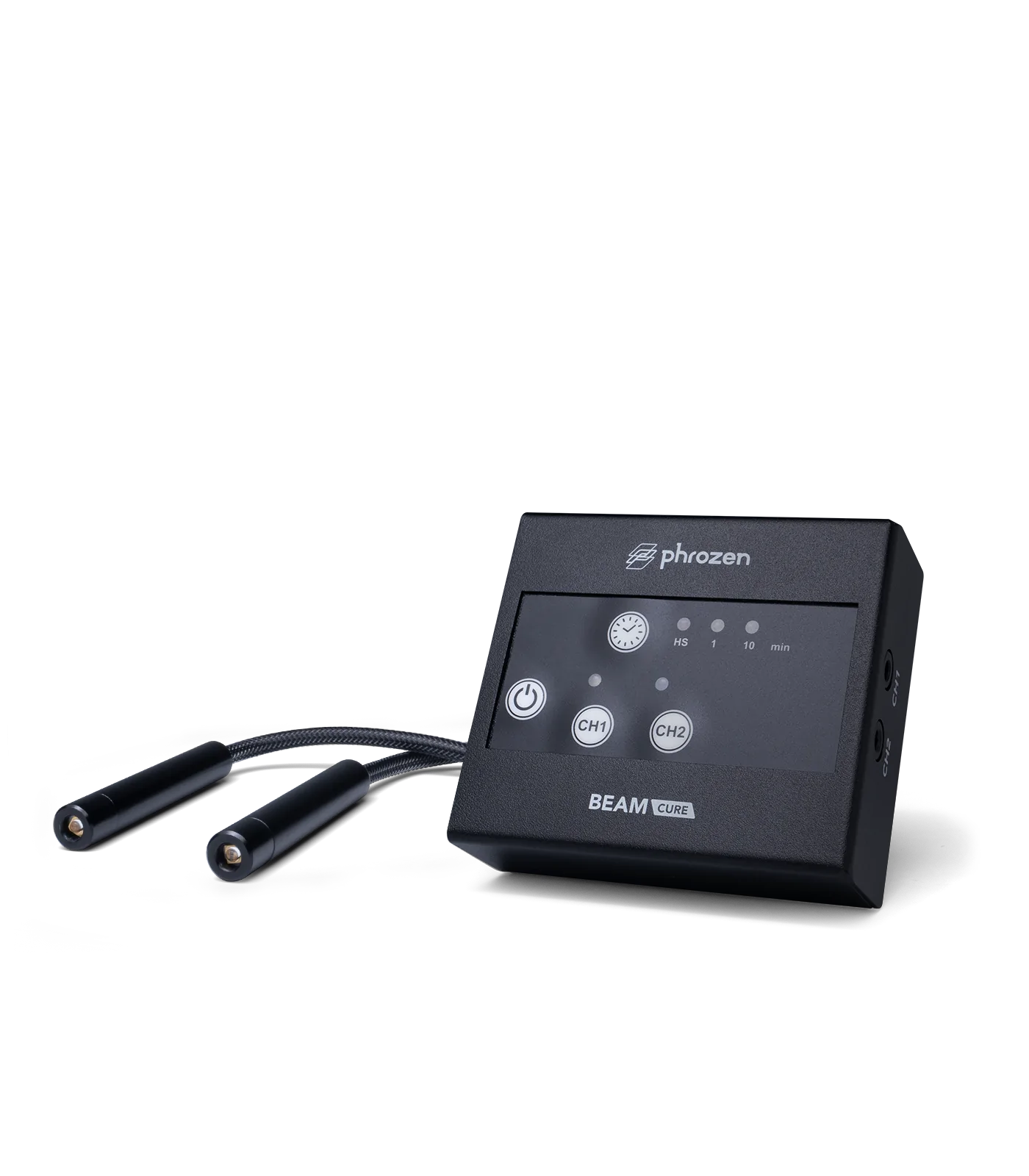 Phrozen Cure Beam: Post Curing UV Pen
---
Phrozen Cure Beam is ideal for curing 3D models that have to be assembled, making sure that the entire print can be attached seamlessly. Also, this handheld UV Curing device efficiently cures the insides of your 3D prints to ensure that all your 3D models have a longer lifespan.
With its compact size, Phrozen Cure Beam is extremely easy to store. You can easily store it in your home drawer, or even your work desk.
Resources
Specs 
Content: Controller, 2 UV Pens, Power Adapter, and Safety Glasses

LED Specification: 405 nm

Product Weight: 500 g

Power Requirement: DC 7.5V;1A
Controller Weight: 177g

Controller Size: L7.5 x W6.5 x H2.5 cm

Controller Power: 5W
UV pen diameter: 1.0 cm

UV pen length: 6.2 cm

UV pen wire length: 50 cm

UV pen: 3W
Precautions



Please do not direct the light source into your eyes. Wear gloves and goggles before use.

Please do not hit or touch the light emitted by the UV light pen with sharp objects.

Please do not use other products to connect to the controller.

Please do not wipe the lamp beads with chemical solutions.

Please do not use other adapters.
Maintenance
Please use sanitizing alcohol to clean the exterior of the device. Do not use any oily or corrosive liquids to clean the device.