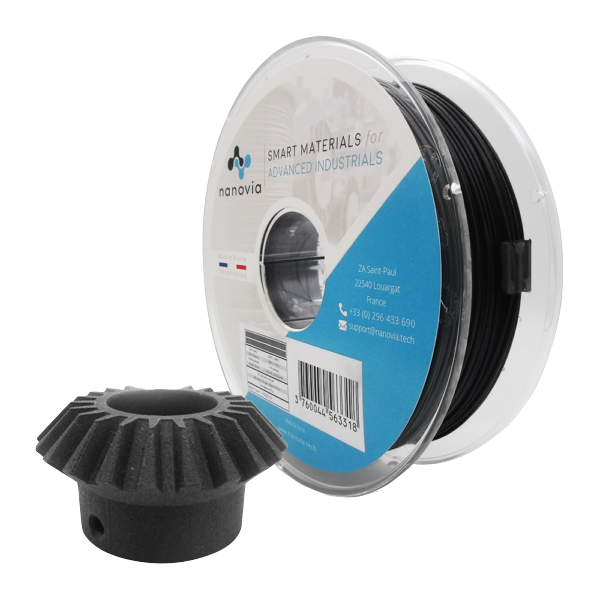 Nanovia PETG: Carbon fibre reinforced – 1.75mm – 500g
---
Nanovia PETG CF composite is reinforced with high performance carbon fibers. PETG CF is based on the highly stable chemical backbone of polyetherketoneketone (PETG).
Thanks to its very slow crystallization kinetics and carbon fibers, it is possible to print Nanovia PETG CF in printers with chambers heated to only 90 ° C.
Very technical material, it is recommended for industrial applications.
Features:

Heat resistance (Tg 160 ° C)
Chemical resistance
Rigidity

Printing Guide:
T ° Extrusion : 330 - 370 ° C
T ° Plateau : 120 - 150 ° C
Enclosure T ° : > 110 ° C
Printing speed : 20 mm/s first layer then 40 mm/s