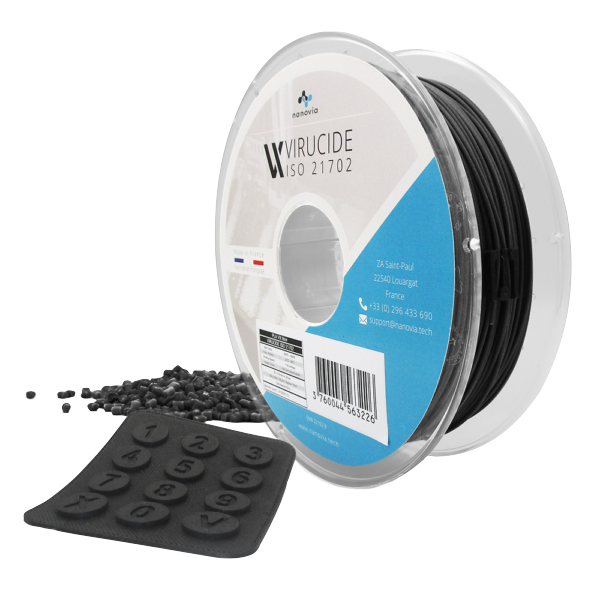 Nanovia Flexible: VX - 1.75mm - 500g - Natural
---
With Nanovia Flex VX create virucidal flexible pieces with choch absorbing properties. Specially made with additive fabrication in mind, this filaments is suited for the limitation of biological contaminantes spread, certified ISO 21702:2019.
Nanovia Flex VX virucidal properties allow for the elimination of 95,3% the H1N1 virus, after a contact time of only 1 hour, and close to 100% after 4 hours.
Printing Guide:
 Nanovia Flex VX filament can be used on most commercially available 3D printers.

The filament should be extruded in a range of 210 à 230 ° C.
A heated bed is required (between 20 et 40 ° C)