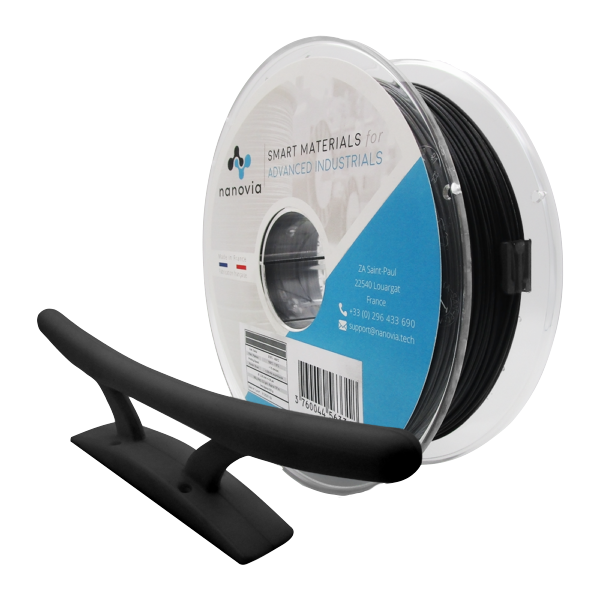 Nanovia ASA: Weather resistant - 1.75mm - 500g - Black
---
Create pieces that will withstand outdoor conditions and weather using the Nanovia ASA filaments. ASA (Acrylonitrile styrene acrylate) is a plastic with mechanical properties similar to ABS but hydrophobic and UV resistant.
Ideal for 3D prints that are used outside, for example on terrases and boats.
Advantages
UV resistant
Water resistant
Easy to print
Good dimensional control
Storage
Store in airtight container with desiccant, out of direct sunlight.
Dehydrate for 4h at 60°C prior to printing after prolonged exposure to humidity.
Post treatment
It's possible to smoothen Nanovia ASA using acetone.