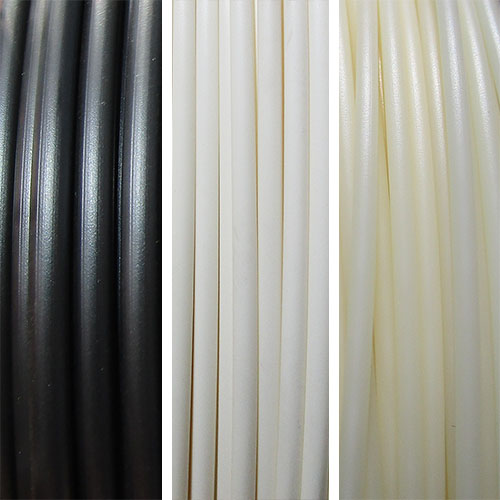 Nanovia ABS EF: Endocrine disruptor free - 1.75mm - 500g
---
Create food safe and certified endocrine disruptor free prints with our Nanovia ABS EF filament.
ABS (Acrylonitrile butadiene styrene) is a widley used thermoplastic for automobile bodywork, construction toys, and various high tech equipment.
It's characterized by it's high shock resistance, its ability to be welded and smoothed with acetone, and its low mass.
Advantages
Certified endocrine and endrogenic disruptor free
Adapted for human interaction, such as toys
Good shock resistance
Can be acetone smoothed
Certified without heavy metals RoHS
Storage
Store in airtight container with desiccant, out of direct sunlight.
Dehydrate for 4h at 60°C prior to printing after prolonged exposure to humidity.
Printing
With it's printing settings close to standard, the Nanovia ABS EF filament can be used on most commercially available 3D printers.
Extrusion temperature : between 240 and 260 °C
Heated bed temperature : between 100 and 110 °C
Enclosure temperature: 90 °C
Post treatment
For an outdoor usage, we recommend that you paint your print or submit them to an anti UV treatment, such as our Nanovia smoothing solution. ABS is sensitive to UV radiation.