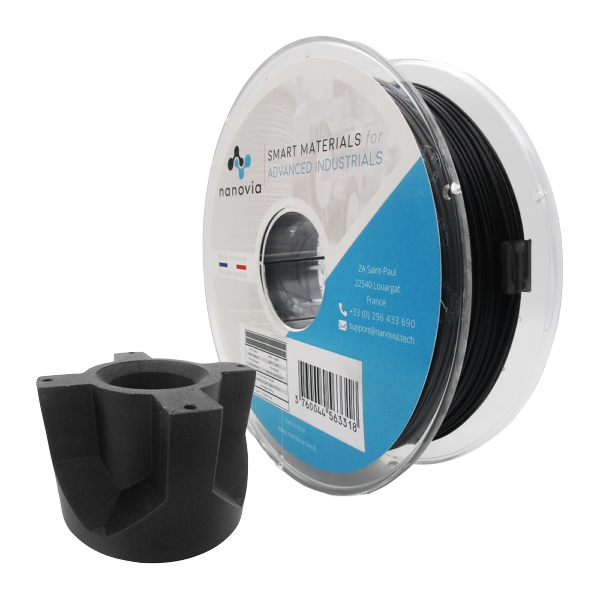 Nanovia ABS CF: Carbon fiber reinforced - 1.75mm - 500g - Black
---
By combining acrylonitrile butadiene styrene (ABS) and carbon fibres, Nanovia ABS CF allows for increased mechanical properties when compared to native ABS, and easier printing thanks to reduced warping.
With its increased stiffness (Young Modulus 2700 Mpa compared to 2000 Mpa for Nanovia ABS EF),
Nanovia ABS CF is ideal for tooling and functional 3D prints.
Nanovia ABS CF is compatible with most commercially available 3D printers equipped with a heated bed.
Features:

Increased mechanical resistance compared to native ABS Low warping Good bed adhesion Thermal resistance 
Printing Guide:
Extrusion T° : 240 – 260°C Plate T° : 100 – 120°C
Enclosure T° : 90 °C Printing Speed : 20 – 60 mm/s