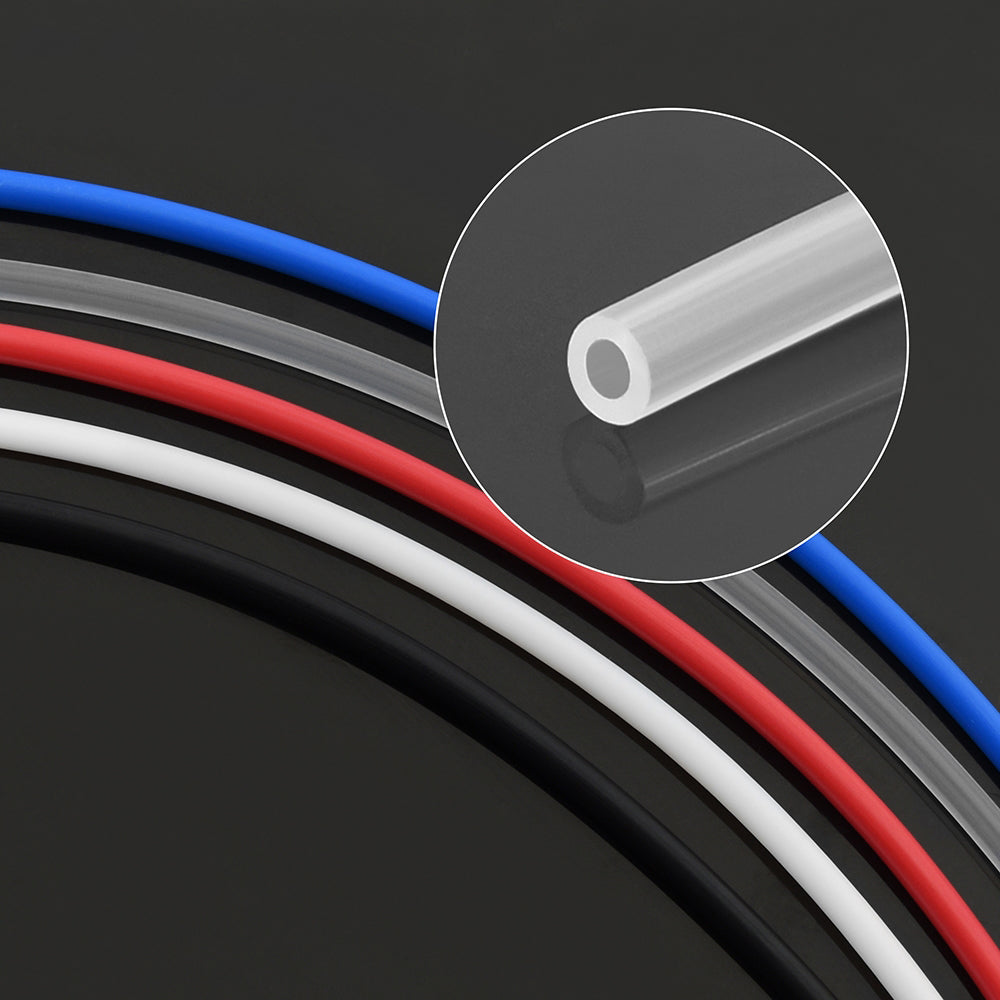 FDM 3D Printer PTEF Tubing
---
IMPROVE PRINTS: Regular Bowden tube cleaning can cause wear, and extruder grinding reduces print quality. Replace your filament tubing to enhance print quality.

LOW FRICTION: Made from high quality, durable PTFE, the Teflon Bowden tube allows filament to slide better for smoother results.

HIGH SPEC: Withstanding temperatures up to 260C, this Bowden connector tubing has a density of 2.15-2.20g/cm3, with a 2mm ID and 4mm OD.

FLEXIBLE TUBING: PTFE Bowden tubes offer impressive flexibility – ideal for smoothly tracking the moving 3D printer head. 

AMX3D ACCESSORIES: The best 3D Prints start with the best tools! AMX3d provides 3D printing partsof the highest quality.