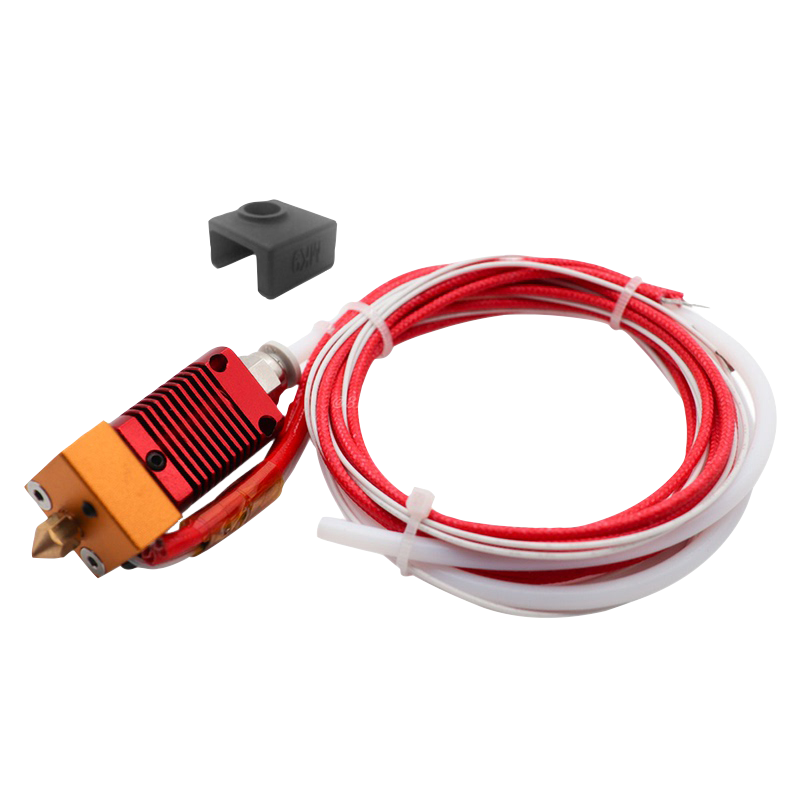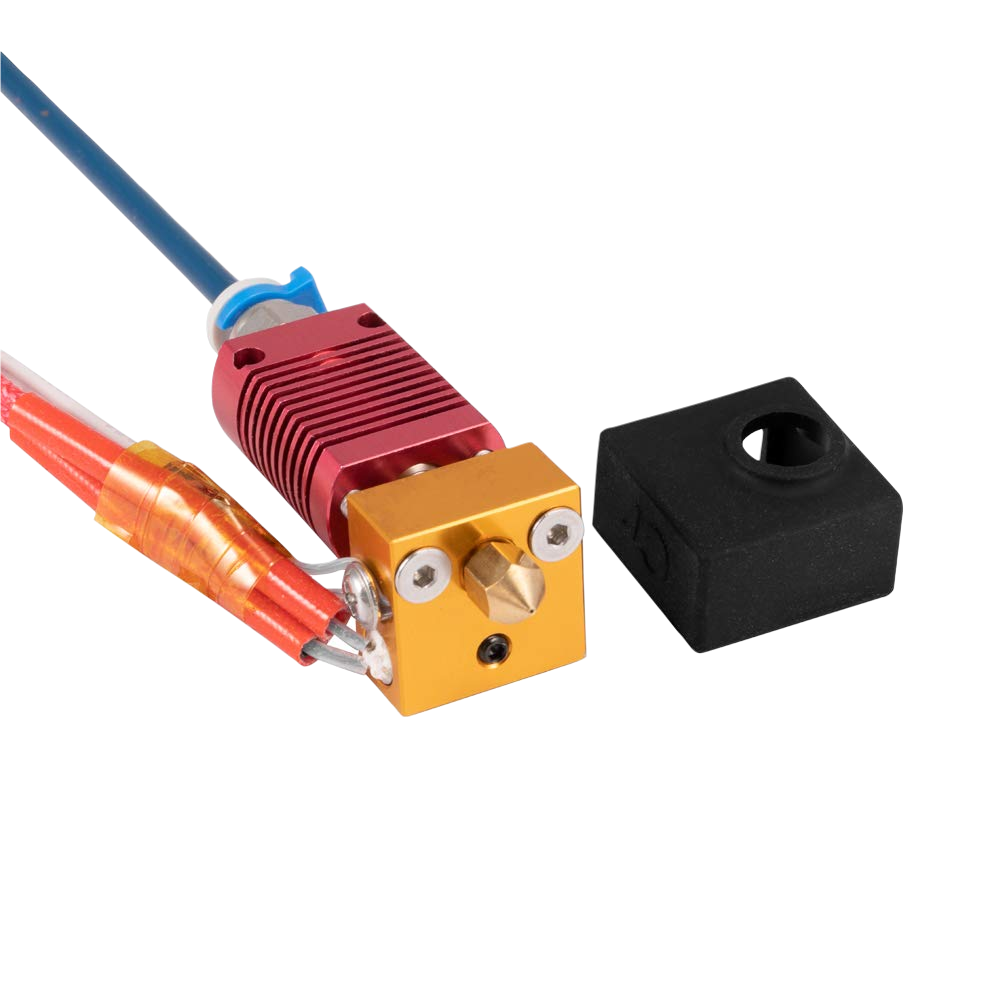 FDM 3D Printer Extruder Hot End with 0.4mm Nozzle
---
The metal hotend kit suitable for almost series of Creality Ender and CR printers. The hotend is pre-assembled for easy installation.

HIGH PRECISION: Cooling system with high quality and the frosting surface of aluminum shell anodized for more sturdy and wearable; integrated structure are convenient for disassembly, repair and assembly.

Rigorous Process: FEMBW Metal hotend strictly follows making standard, greatly reduce the risk of clogging and uneven extrusion, delivers you consistent output. So you from replacing the PTFE tube frequently, requiring less maintenance.

The metal hotend kit can withstand higher temperatures, After replacement you're free to print filament that has high temperature requirement, such as ABS, Nylon, and Polycarbonate etc.

Our Hotend kit does not contain heating elements, but we reserve installation locations for the heating elements, so you can configure heating elements with different powers according to your personal situation.