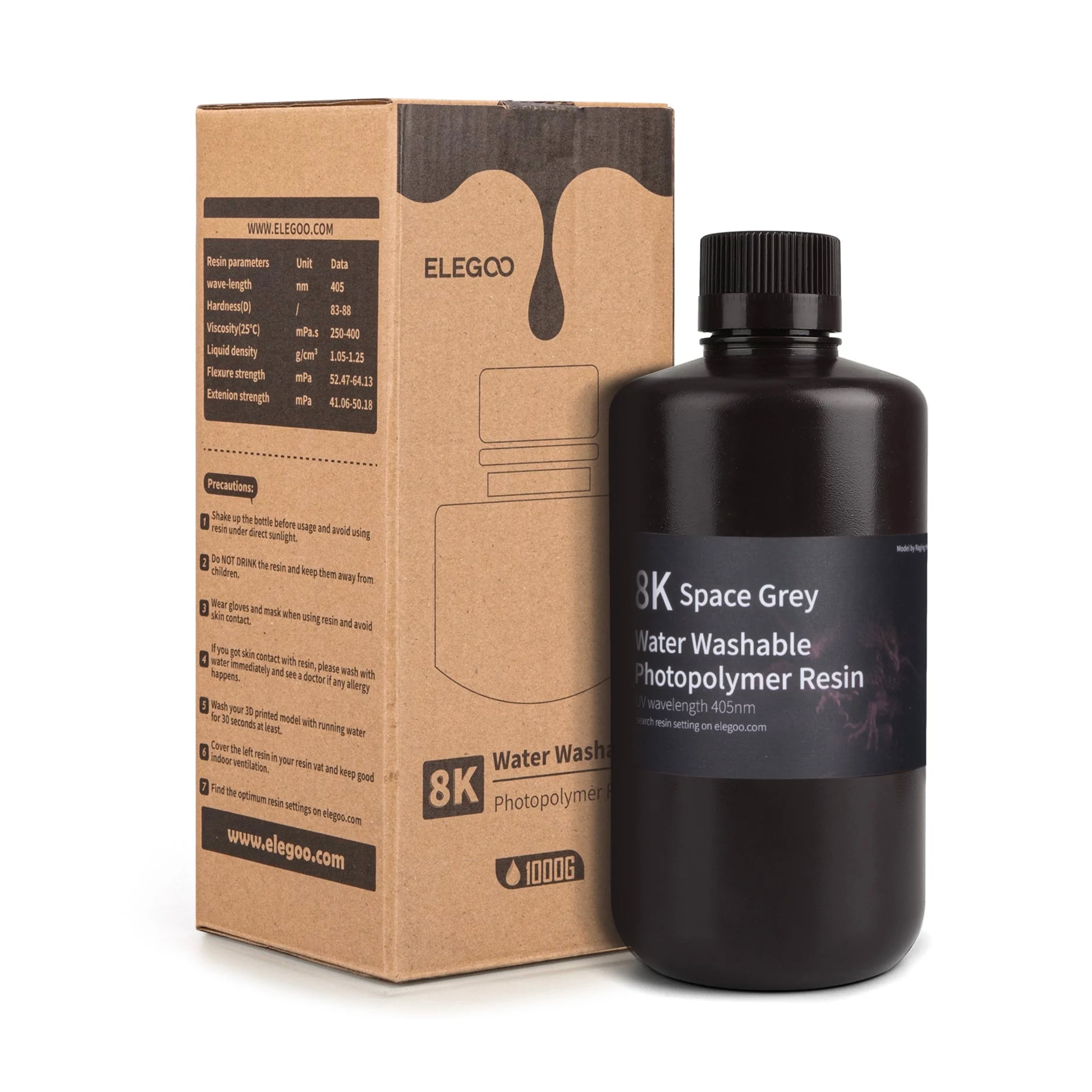 ELEGOO Water-Washable Resin 8K - 1000g
---
- Low skin irritation.
- No need for alcohol solvents.
- Simply rinse with water.
- Reduce printing time with its excellent fluidity.
- Low volume shrinkage ensures high precision.
*The water that washed the water-washable resin models can not be poured directly into the sewer or sink. It should be placed under the sunlight to completely cure the remainIng resin in the water before recycling to avoid environmental pollution.