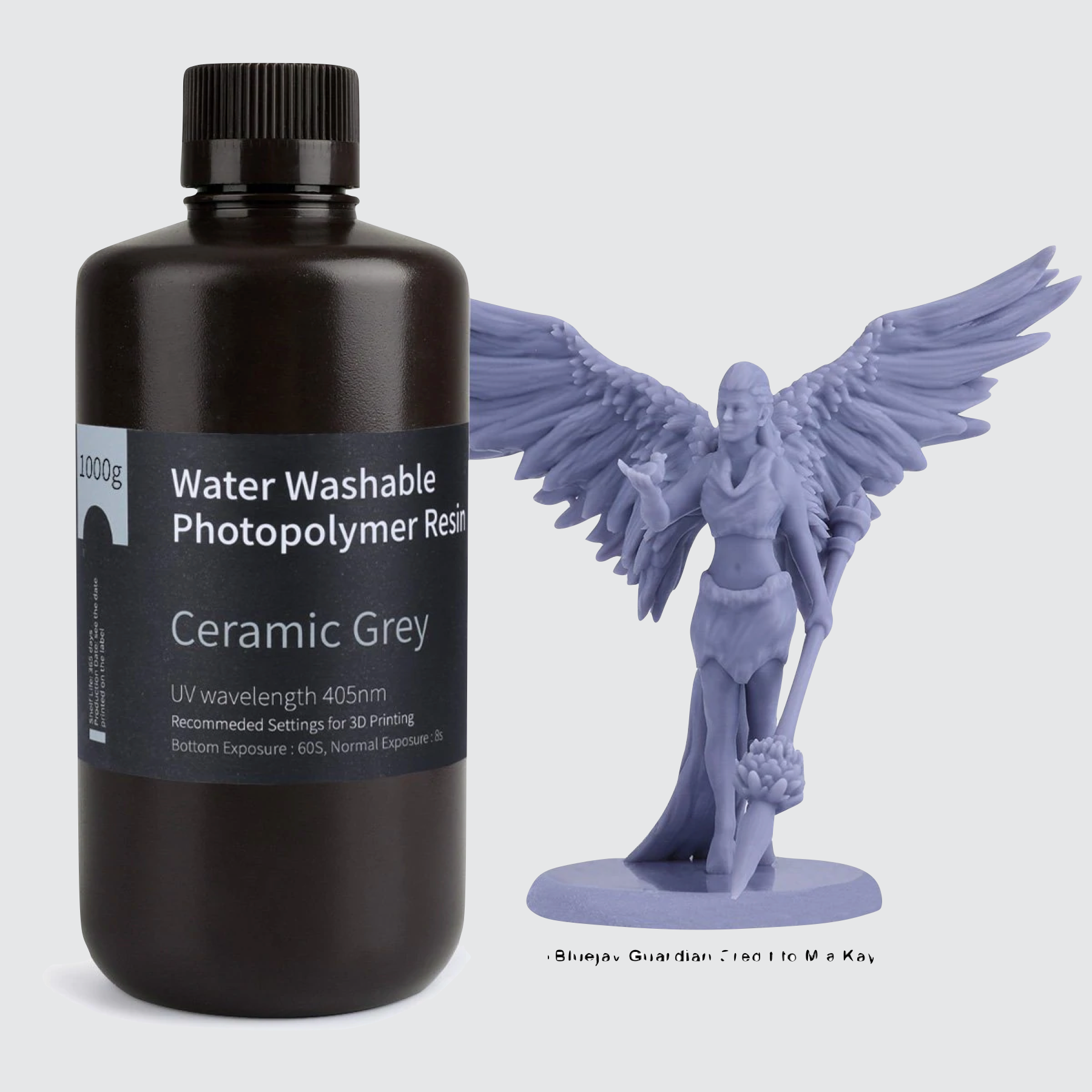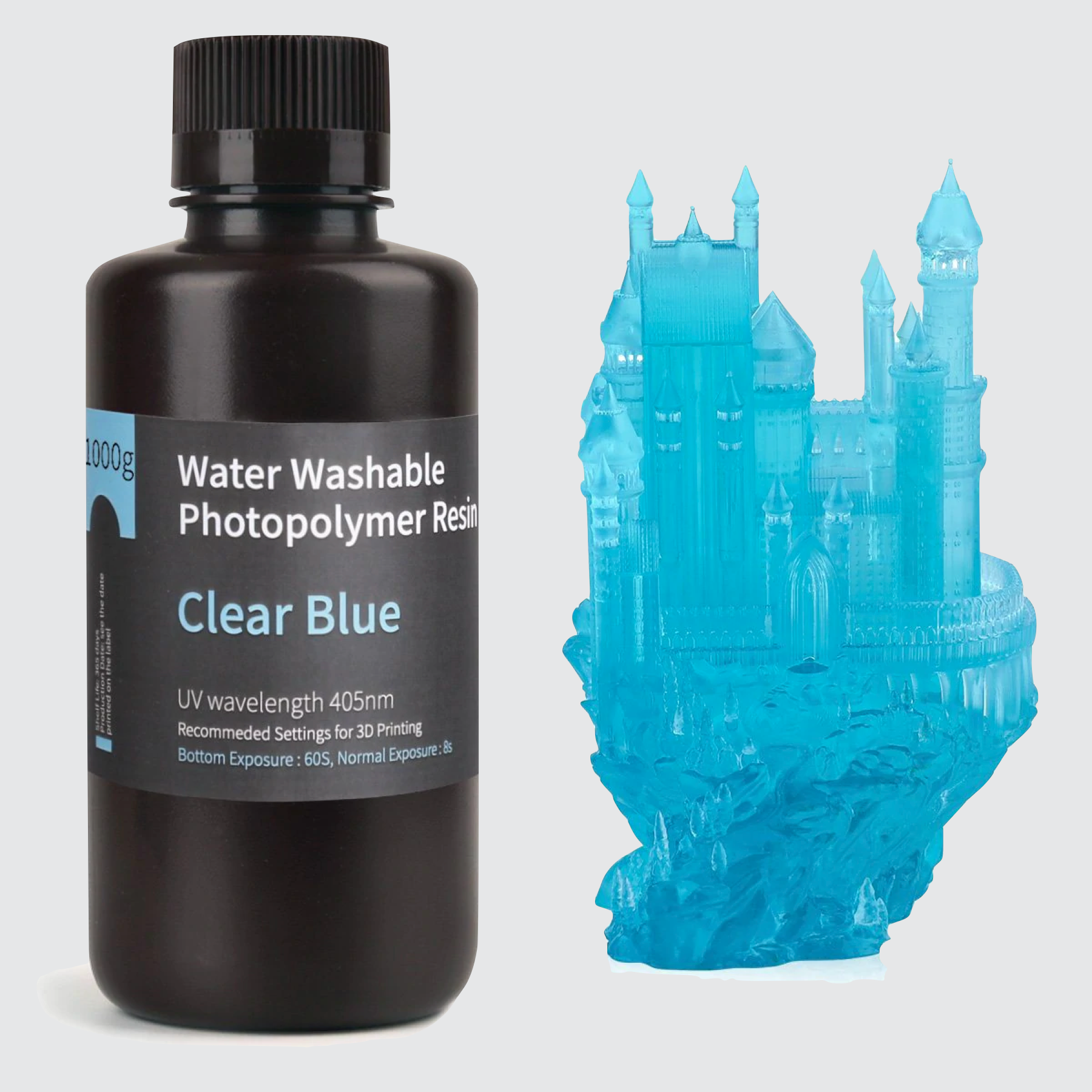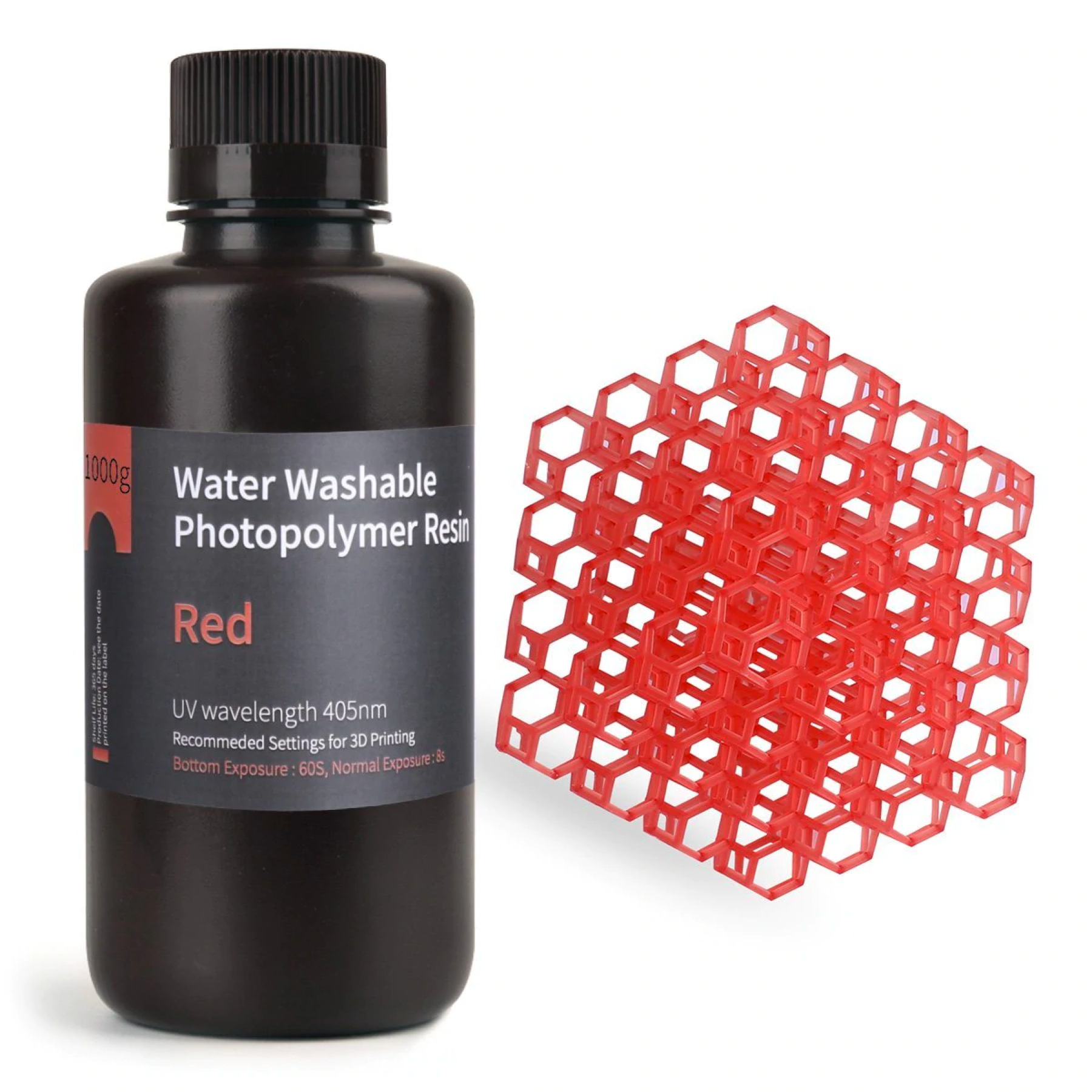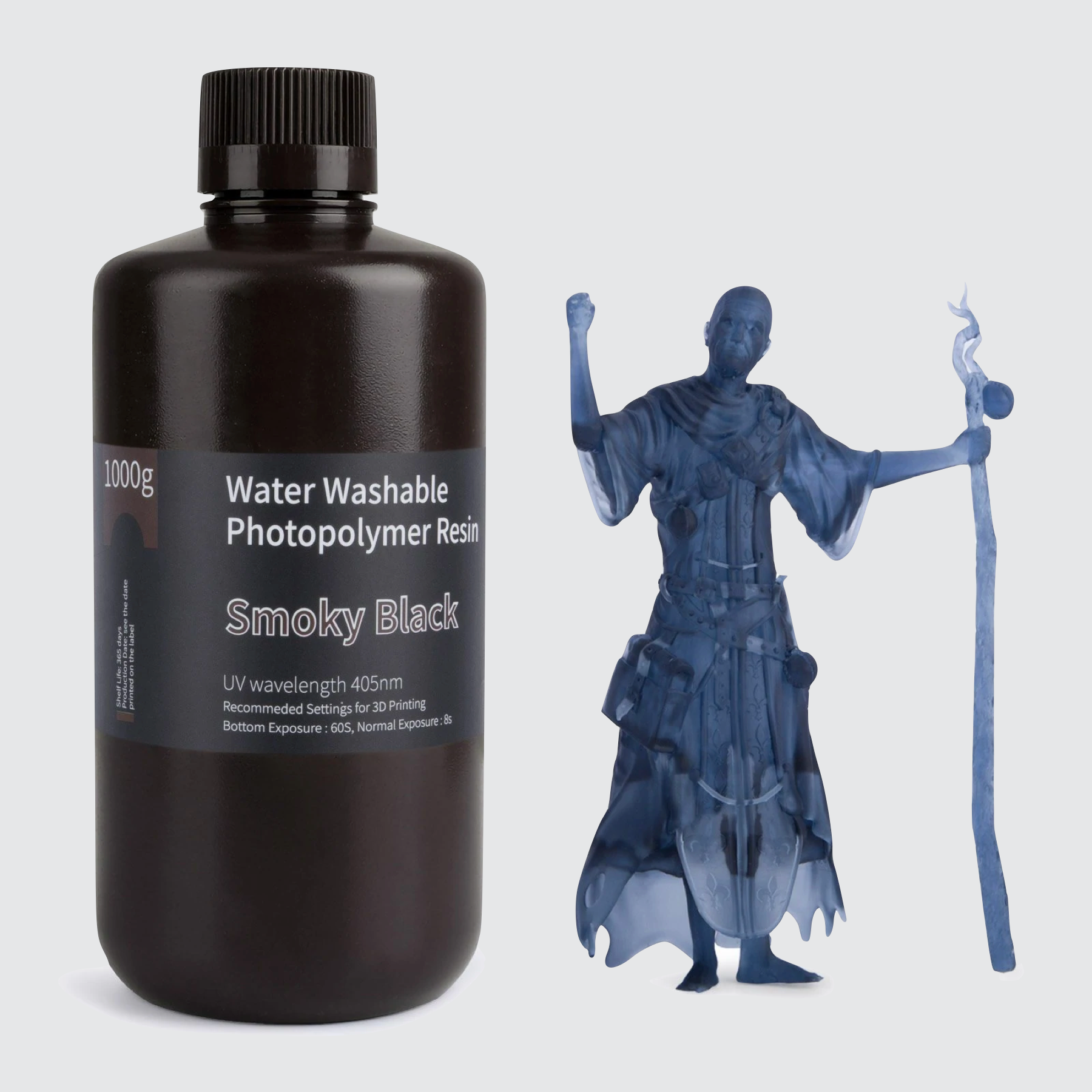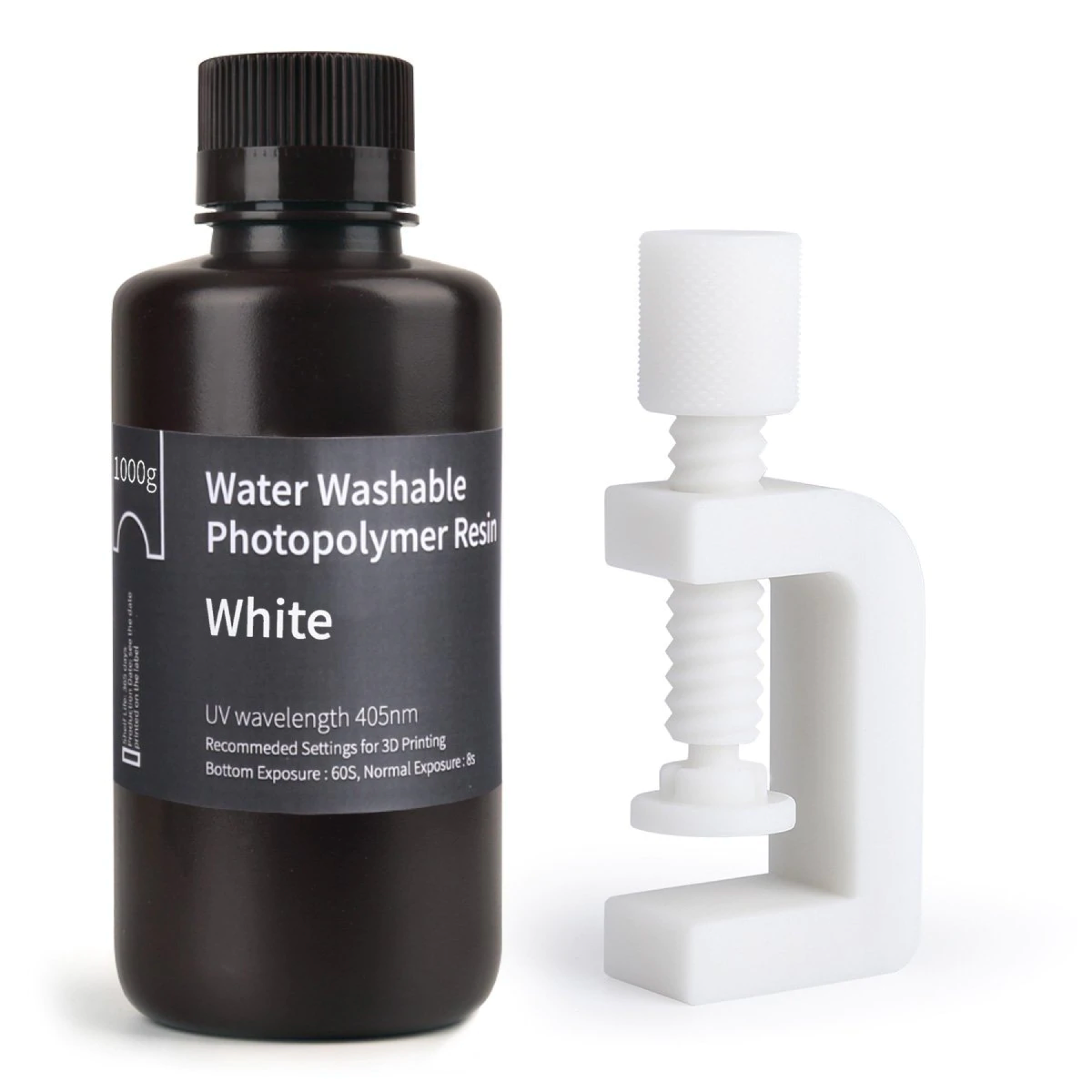 ELEGOO Water-Washable Resin - 1000g
---
With ELEGOO Water Washable Resin, you no longer need to use expensive and dangerous solvents like acetone or alcohol to remove excess resin on your 3D prints – simply rinse with water, which is safe and free.
Prints made with Water Washable Resin are attractive and durable, with applications ranging from secondary school projects to industrial use. Printing with water washable resin is the same as printing with any other common resin and requires no additional expertise. Dissolving excess resin in water is simple and straightforward, requiring only a short period of rinsing or soaking.
*The water that washed the water washable resin models can not be poured directly into the sewer or sink. It should be placed under the sunlight to completely cure the remainIng resin in the water before processing to avoid environmental pollution.*
We suggest you wear a mask and gloves each time when dealing with resin and if you get skin contact please wash with lots of soap and water ASAP.