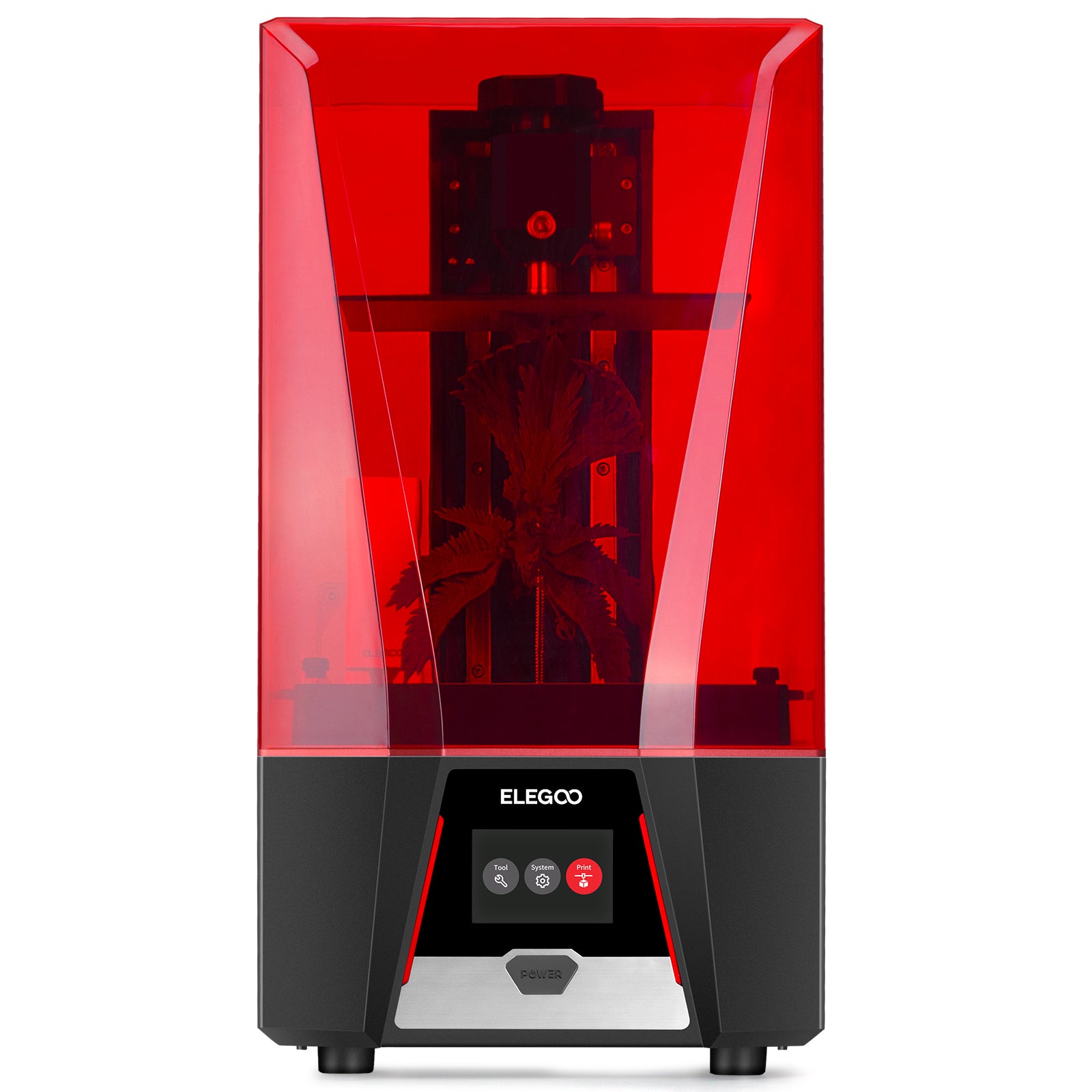 ELEGOO Saturn 2 - LCD 3D Printer
---
【10" 8K Monochrome LCD】ELEGOO Saturn 2 adopts a 10-inch 8K mono LCD screen with an HD resolution of 7680x4320 and an ultra-fine XY resolution of 28.5 microns, outputting outstandingly detailed 3D models with a cure time of only 1-3s per layer. The scratch-resistant tempered glass above the LCD screen with 9H hardness for better light transmission and protection.
【Larger Printing Volume】With a build volume of 219x123x250mm / 8.62x4.84x9.84 inch and a 10" large mono LCD screen make the prototype size larger and the curing efficiency higher, you can print one larger model or multiple smaller models in a single batch.
【Fresnel Collimating Light Source】Fresnel collimating light source consists of 64 highly integrated UV LED lights that work with the FCL system Fresnel lens to emit a uniform light beam of 405nm wavelength with 92% light uniformity, excellent printing accuracy, and a more smooth surface finish.
【Reliable Printing Performance】The Z-axis is designed with dual linear rails and non-slip hexagon socket levelling screws for ultra-steady & accurate movement and remarkable printing performance. The sandblasted surface build plate provides much stronger adherence and PFA release liner with easier model removal and less release tension.
【Odor-free Printing Environment】The air filtration system with an activated carbon filter can absorb most of the resin odour, creating an odour-free fresh printing environment. Double heat-conducting copper heat tubes with faster heat transfer and better heat dissipation efficiency prolong the service life of 3D printers.